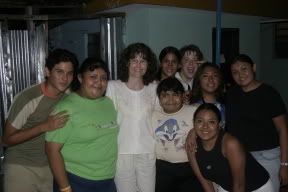 The white boy to my left is one of the kids who went with us on the trip from the school...he is a funny fellow, and jumped into the picture as a joke!
These youth are also the student leaders who work with the Korean Missionary in a large geographical area of the Yucatán. Several of the older guys are missing...I need to find photos of Rolando, Umberto, and the others!

We are standing in the courtyard, and you can see the bathroom and showers behind us.
To my right (left as you are looking at it) of those are various fruit trees...sour oranges, and a coconut tree.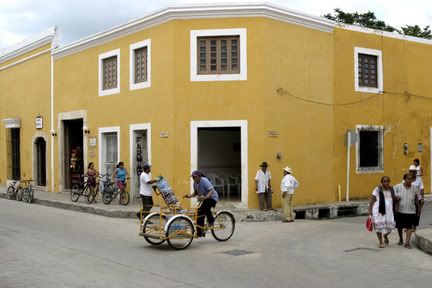 "Vignettes of town life in Izamal"
photo by Javamom
copyright 3 August, 2005